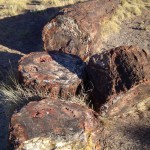 …yes, but did it make a sound?
I'm about to admit to a flaw in my character.  I love to be right.  Unfortunately, it doesn't always work out, but that's ok.  It keeps me humble.
Meanwhile, last night I was having an argument with a science type, a brilliant and genuinely funny, science type.  He, (I assume it was a he), argued how great the world would be if spirituality was removed and we all just viewed the world with a unified objectivity, further, that nothing was "real" until science said so.  I, of course, was horrified.
My argument was, as always, that reality is subjective and that science is only just now "proving" things that have been known to be real by many for millennia.  I argued that quantum physics would prove this to be true eventually, that it has already begun to do so.
Our debate ended on friendly terms, very civil.  I loved it.  Then this morning, as I was scrolling through the list of tweets on Twitter, there was this:
"How can we assert that an observer-independent reality exists if the assertion itself is dependent on the existence of a conscious observer? This raises the additional dilemma of who or what is the observer and where is this observer located? When scientists in general describe empirical facts and formulate scientific theories, they forget that neither facts nor theories are an insight into the true nature of fundamental reality apart from any observer. What we consider to be empirical facts are entirely dependent on observation, in agreement with quantum theory. The scientific observer in this case is an activity of the universe called Homo sapiens usually with a Ph.D. in physics, biology, neuroscience or other branches of science. However, many scientists have never really asked the question "Who am I"?"
Oh Deepak Chopra how do I love thee?  …let me count the ways…
Now Dr. Chopra can also be wrong.  His article is not the ultimate proof of a theory, I know.  Still I am pleased.  I am very pleased.
S