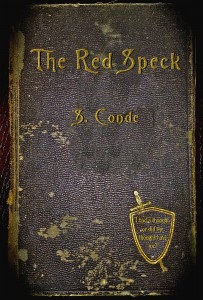 The New Year is upon us, resolutions and all.
Considering "The Red Speck" is about personal growth and transcendence, I felt now would be a good time to give it away as a holiday gift to all of you who follow me and have supported the book with your kindness and shockingly heartfelt positive reviews.
Follow the link below, at checkout, enter the coupon code : YH35D
My free copy of "The Red Speck"
If you've already downloaded the book, share this with anyone you think might benefit from the lifting of Maya and total internal reflection.
The coupon for 100% off is good through the 9th of January. Thank you so much, truly. Let's see what good we can do in 2015.
oxo,
S
"The Red Speck" blends lush, sensuous imagery with raw emotion on an individual's otherworldly journey to psychological wholeness. Sophie's heartbreak leads her to awaken in an unknown but strangely familiar world in which she meets and learns from gorgeous archetypal characters tinged with the colors of Miami and the old South."
"While an engaging story on its own, the reader will find genuine insight into into their own fixations that hold them back from happiness, including hints on how to move forward. The author has a gift for taking airy spiritual and psychological experiences and thoroughly grounding them in the body. She accomplishes this by painting vivid, emotionally engaging scenes with words, evoking a visceral and sympathetic response in the reader in a manner similar to the techniques found in the poetry of Rumi. In this way the protagonist's alchemical transmutation of leaden emotions to joyous golden freedom becomes our own. Highly recommended."